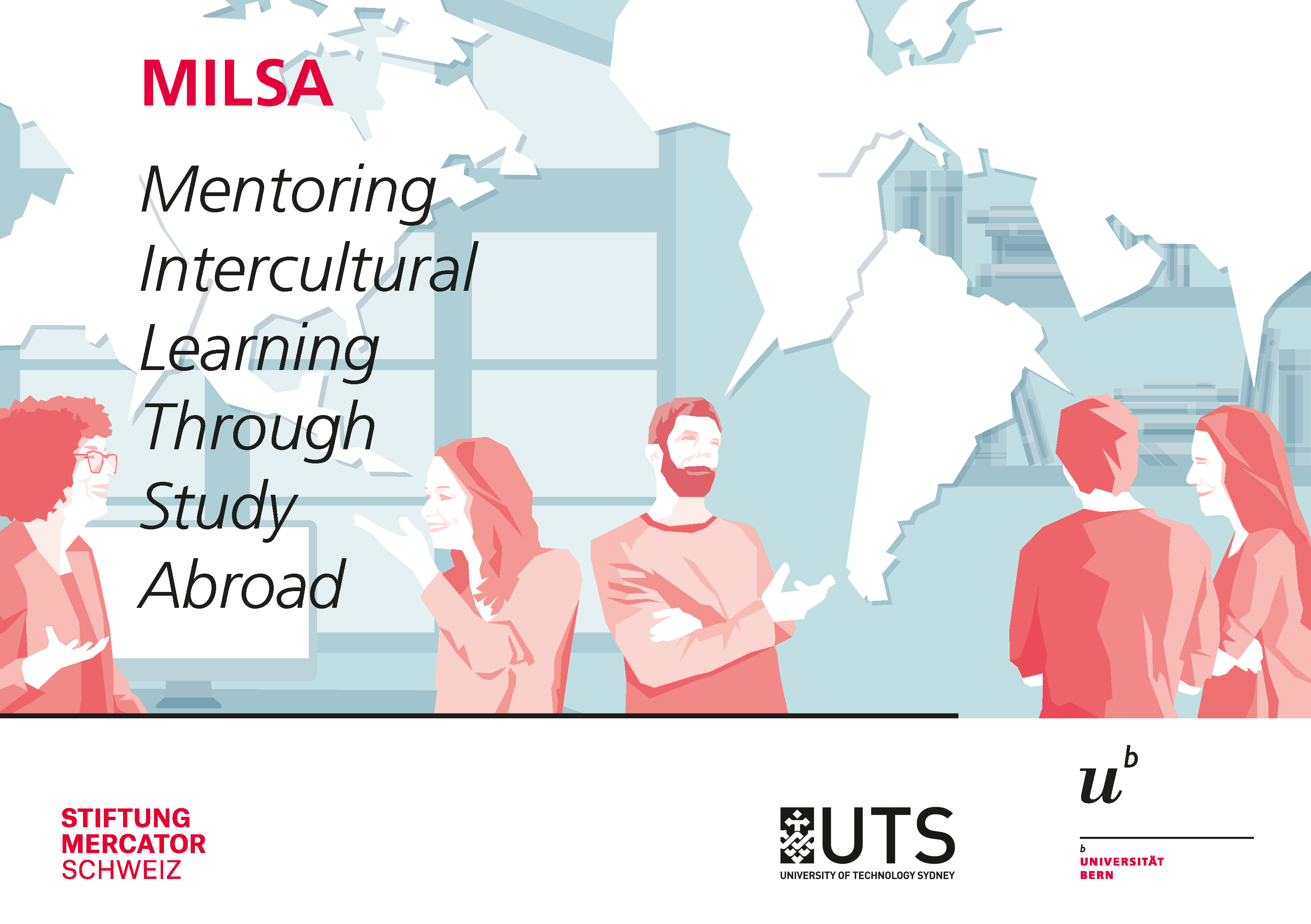 A Mentoring Program for University of Bern Students Studying Abroad
Are you going abroad and are interested in developing your intercultural learning and intercultural communication skills?
MILSA is a mentoring program that will support you in your intercultural learning process before, during and after your study.
MILSA will
Help you to facilitate your intercultural learning
Help you to voice expectations about your study abroad
Encourage you to reflect on your personal role and experiences and to develop cultural self-awareness in conversation with the mentor, with your peers and by writing blog contributions
Support you in your social and cultural negotiation with the host country
Help you to practice talking about the study abroad experience in view of your future professional life
MILSA is a collaborative project of the University of Bern and the University of Technology Sydney. It is supported by the Mercator Foundation Switzerland.